5 Simple Curb Appeal Boosters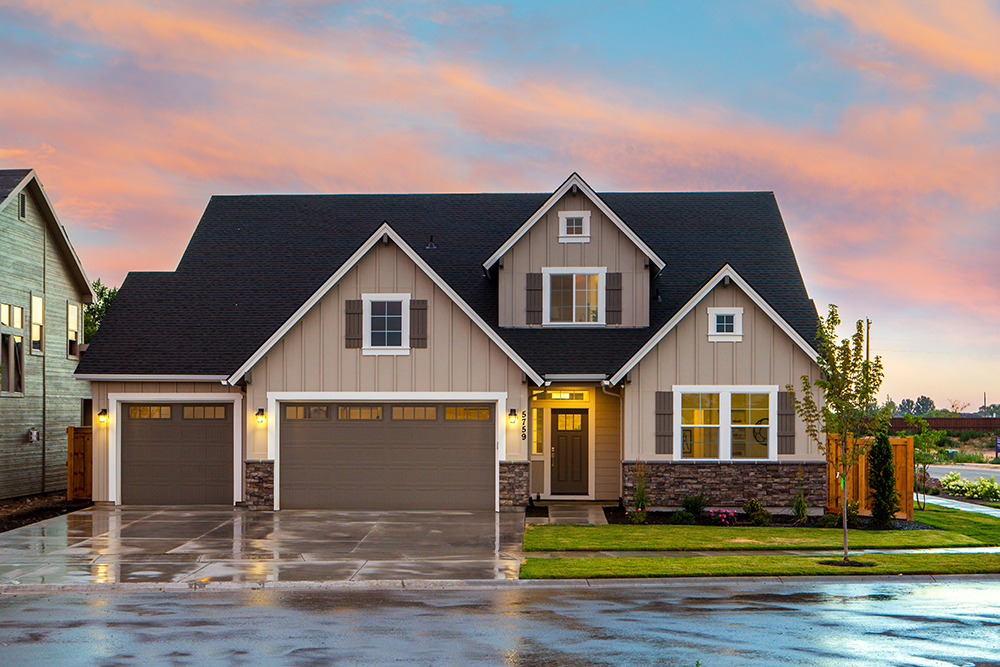 If you're thinking about selling your home, you may be wondering how you can boost curb appeal without breaking the bank. As soon as a potential buyer steps out of their car in front of your home, they start to form an impression that will impact their decision to make an offer. But you don't need to do a total home makeover to help your home achieve that "wow" factor. No matter your financial situation, there are simple and effective curb appeal boosters you can make yourself.
At Towne & Country, we help homeowners in Milwaukee and surrounding communities with expert home inspection services. We know our stuff when it comes to homes that make a great first impression. Read on to uncover our list of curb appeal boosters at every budget.
Paint
When it comes to budget-friendly curb appeal boosters, paint is one of the easiest updates you can make. The curb appeal impact of a fresh coat of paint cannot be overstated. With the immense variety of paint colors available, it is possible to use many different colors to create a comprehensive, multi-dimensional color profile that fits your desired aesthetic. The paint section at your local home improvement store should have swatches and examples to help you visualize your dream and make it a reality.
Landscaping
Updating or expanding the landscaping in the front of your home is another relatively cost-effective curb appeal booster. Your local landscape or home improvement store can advise you on what plants, bushes, and other landscaping staples are native to your climate zone.  Consider combining green plants with multi-colored gravel for a unique and functional landscape upgrade. Updating your landscaping is also a great opportunity to assess and improve the grading around the foundation of your home.
Facade
Although the word "facade" can refer to any single exterior side of a home, it typically refers to the front of the house. Updating a home's facade can take many shapes, depending on the vision and budget of the homeowner. For example, a simple coat of paint on the front door can turn your entryway into a statement piece. For an additional investment, you can explore varieties of siding, fascia, and crown molding around your entryway.
Fencing
Adding a fence to your property can provide a layer of security while also making a big curb appeal statement. The cost of fencing depends on the material and size chosen, with metal chain link fencing costing substantially less than wood. Costs will also depend on the length of the fence and complexity of the installation. Painting and sealing a wood fence allows you to protect your investment while also giving you greater control over color and style.
Front porch
A front porch upgrade is on the higher end of a curb appeal budget, but the results speak for themselves. Homeowners who have an enclosed front porch are typically surprised at just how different and inviting the curb appeal becomes if the porch is opened up. Siding, trim, and paint are all curb appeal boosters that add to the look of an existing front porch.

In many cases, it will be possible to build a front porch from the ground up, but the costs involved are substantially higher than upgrading an existing porch. Note that for homes that have a concrete block foundation, it will be advisable to build a standalone porch as opposed to connecting it directly to the block foundation.
If you're thinking about selling your home, making a few small investments to enhance its curb appeal is a great idea. No matter your budget, you have a variety of effective curb appeal boosters to choose from as you plan your home project list.
Another thing to add to your to-do list is scheduling a sellers home inspection. At Towne & Country, we equip Milwaukee home sellers with everything they need to know before putting their home on the market. We also offer expert historic home inspections and a variety of other services. Give us a call to get started today.