Historic Home Inspections | Milwaukee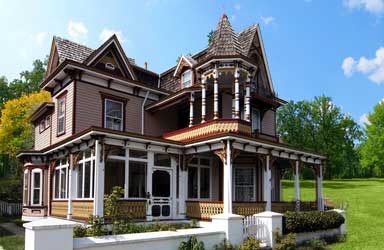 Historic homes are beautiful, architecturally  distinct residences that require knowledge and dedication in order to maintain their unique legacy.
Scot McLean is a historic home inspector and an active member of the Wisconsin Historical Society – whose mission is to preserve historic homes and structures through education.  His thorough knowledge of each home's specific architecture and supporting maintenance requirements makes Towne & Country Building Inspection, Inc. a home owner's best resource for historic home buyers and owners that wish to stay true to their home's heritage.
Each historic home has a one-of-a-kind footprint that has national, state and local requirements to maintain its status as a historic entity as well as special maintenance needs. Towne & Country Building Inspection, Inc. understands how exciting and challenging it can be to own one of these lovely homes and takes great care in examining them to better enable buyers and owners to be aware of any areas that may need to be addressed.
In addition to recognized historic homes, we also have tremendous experience inspecting vintage homes, including many built before 1929. If you are considering purchasing a historic or vintage home in the Milwaukee area, give us a call today.
---
---
5 Considerations for Historic Home Buyers
Are you a lover of historic homes? Perhaps you are looking to purchase a home on the historical register? If your answer to these questions is "yes," you have an exciting and unique experience ahead of you.
Historic homes have a lot of great qualities – breathtaking architecture, uncommon details, and lots of stories to tell. However, homes on the historic register also come with a particular set of challenges.
As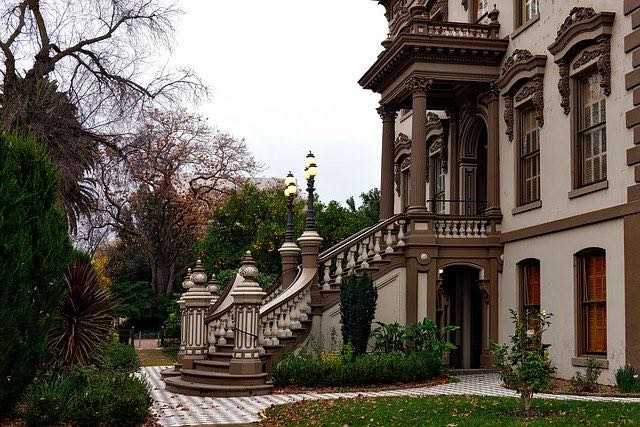 home inspectors in Milwaukee, it's our job to find and notify you of any safety or functional defects present in a home so you can make an informed purchasing decision. Historic homes often have a number of issues, both from a safety and function standpoint. If the home is on the historic register, you may also expect some red tape when it comes to making changes to the home.
We asked our Towne & Country historic home inspector about the common issues he finds during a historic home inspection. Here's what he said:
Any older home you consider purchasing may have asbestos. Even if the home was updated, asbestos was used in attic insulation and to strengthen and fireproof materials used to construct floors, walls, and ceilings throughout the earlier parts of the 20th century.
Exposure to asbestos can cause several types of cancer and is banned in many countries throughout the world. Though it is not banned in the United States, it can be crucial to have any asbestos removed before moving into a home.
Lead Paint
Lead-based paint was banned by the U.S. government in 1978. If the home you are considering purchasing was built before this date, it likely has lead-based paint on walls, trim, baseboards, and even floors. While the home may have been repainted more recently, lead paint may linger under layers of newer paint.
Exposure to dust from deteriorating lead-based paint is one of the most common causes of lead poisoning. Lead poisoning, while not as dangerous for most adults, can be extremely dangerous for children. If your historic home has lead-based paint, it is advisable that you bring in an experienced contractor to remove it or, if it's painted over, that you maintain close watch to ensure the paint does not chip or deteriorate.
Looking at historic homes, its amazing people didn't fall down the stairs on a daily basis. Homes built in the early 20th century and before were not held to the same standards as homes built today, so staircases are often narrow, steep, and without handrails (or with handrails built lower than today's standard). This can pose a danger, especially in homes with children. Also not that you may face pushback from the historic register in attempting to bring your staircases up to code.
One of the reasons we are happy to live in the 21st century is the efficiency and effectiveness of modern HVAC systems. Homes built before our modern era often have outdated heating systems and vents, and no cooling system at all. When you try and update these systems, you may find it challenging to fit modern equipment into an old home without affecting the architecture.
Luckily, there are solutions to updating a historic home with modern HVAC technology, but you will want to call in an experienced professional.
Clearance Issues/Red Tape
Finally, you can almost certainly expect delays and red tape when it comes to updating a home on the historic register. Even if you are correcting a safety defect like a bedroom window that's too small to escape through in case of fire or doors that stick shut, it is possible that the update you want to make will need to go through weeks – if not months – of paperwork and clearance.
For those that fall in love with a historic house, though, these challenges may be worth it. The charm and history behind these homes can be a lovely thing. But as a potential owner, it's imperative that you understand the potential downsides of an historic home. Having an experienced historic home inspector on your team will certainly help make things smoother so you are armed with all the information you need before you buy.
Here at Towne & Country, we are committed to providing historic property buyers in Milwaukee with exceptional home inspection service. Give us a call today!
---
---
What is unique about historic home inspections? 
One of the many things that makes the greater Milwaukee area a great place to live is the rich architectural history of the region. Historic homes abound and many people are looking for their perfect piece of Wisconsin history.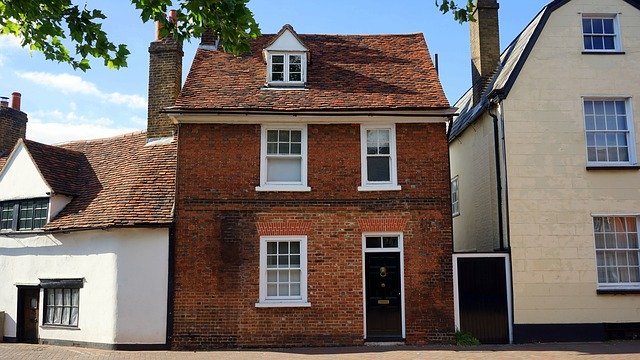 Historic homes are different from newer constructions in a number of ways above and beyond their style. Having a home inspector on your side who has experience with historic homes is crucial. You may be wondering how a historic home inspection is different from the standard home inspection – here is our handy guide:

What makes a home "historic"?
Historic homes are unique, often beautiful examples of historic architecture and can be an absolute joy to own. They do, however, require a special balancing act on the part of the owner to ensure the home is able to be comfortably lived in while maintaining that historic charm.
A big factor in labeling a home "historic" is whether it is included in the National Register of Historic Places or your city, county, or state's historic register. Other characteristics of "historic" homes include architecture unique to a particular era or having been the residence of a famous person or notable event from history.
If you are considering buying a home on the historic register, you will likely need to comply with certain requirements when it comes to making updates or changes to the structure. Usually, the goal of these requirements is to maintain the historic appearance of the home. These guidelines may be very stringent and specific, or can be looser with some room for interpretation.
What makes a historic home inspection unique? 
When inspecting a historic home, the home inspector has to consider certain factors above and beyond the standard list for newer constructions. First, the home inspector needs to know whether the home is on the historic register and, if so, what guidelines and limitations the governing body has set forth for maintaining and updating the home.
The home inspector also needs to understand the context of the era in which the home was built and what that means when compared with the needs of a modern homeowner and accepted modern building guidelines. Historic homes often have features that are either inconvenient for modern living or downright dangerous. The elements of a historic home have also gone through more wear and tear than those of a newer construction.
When inspecting a historic home, we pay particular attention to a few elements, including:
The foundation. Because it bears the load of the entire house, inspecting the quality of the foundation should be priority number one for a historic home inspector. We also look closely at cracks in walls, windows and doors that don't open or close, and other indications that the foundation is sinking or experiencing issues. Learn more about stone foundations here.
The roof. Some historic homes were constructed with wood shingles which many jurisdictions no longer allow. If the limitations set forward by the historic register for the home require maintenance of a wood roof, the inspector should make the owner aware of this potential conflict. Repairing or replacing a wood roof can also mean additional cost.
Windows. Windows original to a historic home may have hidden issues, such as wood frame decay. We also double check to make sure the hardware is in good condition and the windows open and close easily.
Plumbing & electrical systems. We take an extra close look at these important systems in historic homes, as multiple repairs may have been made over the years. We may recommend calling in an electrician with experience in historical electrical systems if it seems that there are extensive issues.
Heating systems. In historic homes, serious issues can develop over time from poorly ventilated furnaces, water heaters, and boilers. We also look for venting in brick chimneys and keep an eye out for any other chimney damage.
Presence of lead & asbestos. While most historic homes no longer have lead pipes, we always check to make sure. Asbestos was a commonly used material in homes and may still appear in attics, crawlspaces, and anywhere vinyl was used such as the floor or roof.
General structure. Acceptable building practices were a lot different back in the day, so an inspector will keep an eye out for indications that the floor and wall framing are out-of-date, like uneven floors.
Why should I choose an inspector with particular knowledge of historic homes? 
No matter what time period your historic home or what requirements there are for its preservation, you want a home inspector with experience and passion for these unique structures. Scot McLean of Towne & Country is a proud member of the Wisconsin Historical Society and has decades of experience inspecting historic homes across the region.
Scot knows that each historic or vintage home brings something totally unique to the table. He takes pride in providing a comprehensive inspection to help owners and buyers fully understand the character, quality, and needs of each home. He brings extensive knowledge of architecture and maintenance requirements for homes from many periods of Wisconsin's history, making Towne & Country Building Inspection, Inc. the region's most trusted inspector of historic homes.
Are you looking for an inspector for your historic or vintage home? Give Towne & Country a call today.