Commercial Building Inspections | Milwaukee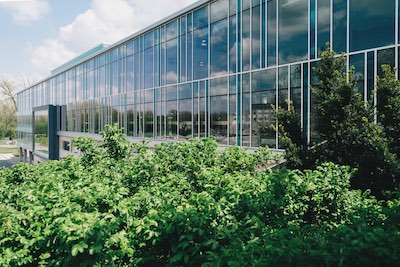 As a building owner, property manager, leasing agent, lender or tenant, you need to rely on accurate property condition information for optimal decision making.
Our commercial property inspections are performed to commonly modified ASTM Standards.
We inspect these building types:
Office Buildings
Light Industrial
Apartment Buildings
Restaurants
Strip Malls
Churches
Synagogues
Mosques
Commercial Inspections performed:
Draw Inspections on New Construction
Pre/Post Lease for Landlord or Tenant
Triple Net Lease
Site Review – Pre-Purchase or New Construction
Towne & Country Building Inspection, Inc. professionals are also available for consultation. Please contact us to schedule an appointment.
---
For more than two decades, Towne & Country has provided communities across Southeastern Wisconsin with high-quality, great value commercial property inspections. Whether you are a buyer, seller, lender, or tenant, let us help you make a smart, sound investment.
Commercial Inspection Services (formerly "We Offer")
Inspecting a wide range of commercial property types
New construction drawing inspections
Pre- or post-lease inspections
Pre-purchase buyer and seller inspections
Radon testing
Same-day & weekend services
Licensed, insured, & certified in the state of Wisconsin
20+ years of experience
---
About us
Since 1996, Scot McLean of Towne & Country Home Inspections has provided clients across Southeastern Wisconsin with reliable, expert commercial property inspections. Passionate about historic preservation, Scot is active in both the Wisconsin Historical Society and Wisconsin trust for Historic Preservation. Scot also holds a certification through the National Radon Proficiency Program (NRPP). Whether you are buying of selling, a lender, owner, or tenant, you can count on Scot at Towne & Country to help you make the best decisions possible.
---
FAQs
What kind of commercial properties do you inspect?
We inspect a wide range of commercial properties including office buildings, apartment complexes, industrial, restaurants, retail, churches, mosques, and synagogues. Questions about your commercial property inspection needs? Give us a call today.
What communities do you serve?
We proudly serve communities across Southeastern Wisconsin with top-quality, best-in-class commercial property inspections. From Milwaukee to Port Washington, from Kenosha to Oconomowoc, our goal is to be the inspector people count on for their commercial property needs.
What should I inspect from my commercial property inspection?
Because the great variety of commercial property types we inspect, each inspection looks a little different. Across the board, though, we give a thorough look at all major elements of any property and provide you with a comprehensive report within one or two days of the inspection. As the client, you are encouraged to attend the inspection to have your questions answered and learn more about the property.
Should I plan to attend the inspection?
The short answer is yes! By attending the inspection, you get a thorough, in-the-moment overview of your potential investment and have a chance to ask questions of an experienced commercial property inspector. This will serve you well in future negotiations and make you immediately aware of any potential issues you may want to address.
What if I cannot attend the inspection?
We encourage all clients to schedule their inspection at a time when they can attend. However, if you are unable to do so, we can work with the real estate agent to gain entry to the building.
When can I expect the inspection report?
We will email you a comprehensive inspection report within one to two days of the inspection. Because we take our time to ensure the reports are both extensive and easy to understand, we are not able to provide you with the report on-site after the inspection. However, we do our best to get back to you as quickly as we can, and are always available to answer your questions.
How much can I expect to pay for a commercial property inspection?
The types of commercial properties we inspect vary widely, so it is impossible for us to give a firm cost estimate without knowing the specifics of the property to be inspected. What we can tell you is: we are mid-range in terms of cost compared to our competitors, but offer some of the best service and most experienced inspections in the region.
If you are interested in an estimate, simply contact our office.