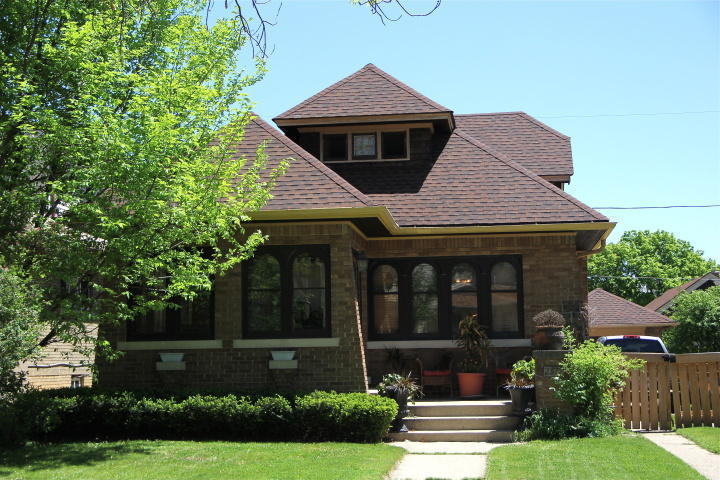 One of the most distinctive historic home styles in Milwaukee is the charming bungalow. Built in the Milwaukee area between 1920 and 1950, bungalow-style homes are a favorite of local residential architecture fans like the team at Towne & Country.
What is a bungalow? 
Bungalow homes are one or one-and-a-half story homes, usually featuring a front porch and a yard. Notable for their high foundation and low profile, bungalows were originally built to enable people with modest means to achieve one of the pillars of the American dream – homeownership.
According to homedit.com, bungalows "are rooted in the idea that simplicity and artistry could be combined to create an affordable home." Bungalows became popular in the U.S. during and after the Industrial Revolution, when people living in cities were attracted to natural materials and creative design, perhaps as a contrast to the metal and steel of industrial buildings. Bungalows offered the chance to own a home with the latest design elements, something that was previously only available to the wealthy.
Bungalows were built with convenience in mind – utilities are easier to install in a home with one floor, and the lack of stairs makes them an attractive home option for people with small children and older adults with limited mobility.
It is rare to find two identical bungalows. Around the country, bungalows can reflect many different types of styles but are typically seen in the Craftsman or Arts & Crafts style. Those in Milwaukee may feature elements of Tudor, Spanish, Art Deco, and Art Nouveau styles. There is truly a bungalow for every taste!
What are some common features of Milwaukee bungalows? 
Milwaukee bungalows do share features with bungalows in other cities but have plenty of characteristics that make them unique to our region. Most bungalows found in the city limits were built closer to 1920, while those in the suburbs were built in the 1930s and 40s.
Many Milwaukee bungalows share the following characteristics:
Exteriors of brick, cedar siding, or stone
Large front-facing window
Stained or leaded-glass windows
Built-in cabinets
Hardwood floors
Open-concept living spaces
Bay windows
Fireplaces
Rounded doorways
Why are bungalows so popular in Milwaukee?
Like many midwestern industrial cities, Milwaukee saw a huge population boom at the end of the 19th and beginning of the 20th century. An abundance of jobs in meatpacking, brewing, tanning, and heavy machinery drew new residents in droves, and the demand for affordable housing continued to grow. Conveniences like plank roads, railroads, and streetcar lines meant workers weren't forced to live within walking distance of their employment, and Milwaukee's borders began to expand as villages were annexed and suburbs incorporated.
The people of the growing city needed affordable housing, and the convenience and affordability of the bungalow style fit that need. Bungalows were easy to build, affordable, and offered a measure of privacy and independence that families craved – they could carve out their little piece of the American dream by purchasing a bungalow-style home. As more and more farmland was redeveloped for residential use and came at a cheaper pricetag than land in the city, the popularity of the bungalow continued to grow – particularly after the population boom in the post-WWII era.
Today, Milwaukee's bungalow-style homes are becoming popular again, as buyers are becoming interested in affordable homes with a smaller footprint. Most bungalows we inspect were built with love and care and maintain their style and functionality year after year.
At Towne & Country, we are passionate about helping people in Milwaukee and surrounding communities understand and care for their historic homes. Inspector Scot McLean, a member of the Wisconsin Historical Society, is passionate about historic home preservation and can provide the unique insight necessary during an inspection of a historic home.
If you're planning to buy or sell a bungalow-style home in Milwaukee, give Towne & Country a call when it's time to schedule your inspection. We are the region's experts in historic home inspections and can help you know everything you need to about your unique home.