5 Tips to Prep your Home for Sale in 2021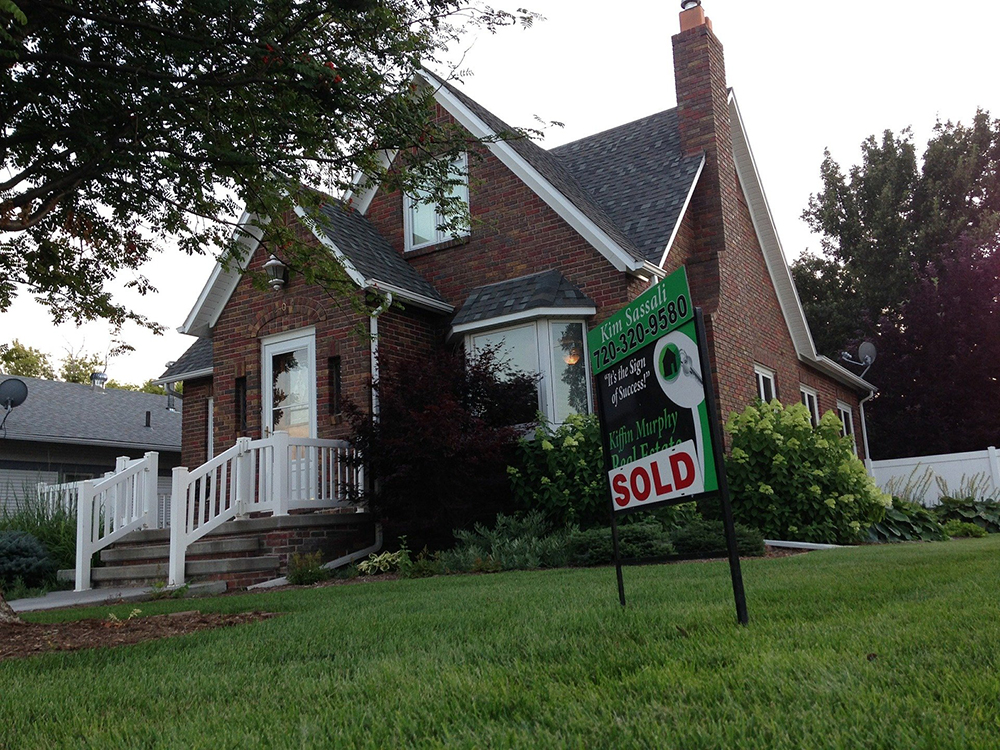 In 2021, an estimated 5.6 million homes will be sold in the United States. If you are planning to sell your home this year, you may wonder how your home will be appraised based on the real estate market. When it comes to home valuation, there is a lot that is out of the control of the homeowner. However, by taking a few simple steps, you can have an impact on the resale value of your home.
If you are getting ready to sell your home in  2021, read on for our top five tips for prepping your home for sale.
Start outside. The "curb appeal" of a home has a big impact on it's sellability, so make the exterior of your home unforgettable with clever landscaping. In addition to keeping the lawn mowed and bushes trimmed, add flowers or seasonal plants (either in the ground or in pots out front) for a pop of color. You might also consider investing in additional shrubbery or a tree or two to elevate the look of your home. Even something as simple as a beautiful wreath on the door and a pot of flowers on the patio can make a big difference.Another landscaping tip: keep in mind that any large trees or shrubs that come into direct physical contact with the exterior of your house or garage are likely to be flagged by a home inspector, as this can degrade the siding and bring moisture into the home. If existing trees or bushes touch your home's exterior, consider trimming them back or removing them all together.
Make necessary repairs now. "Necessary" is a fairly subjective term here. What you may consider a necessary repair may differ from a home inspector, which may also differ from a prospective buyer. Put yourself in a buyer's shoes and walk through your home as if you were looking to buy it. Would the loose doorknobs bother you? The hairline wall cracks in the plaster? The sticky or cracked window? There are likely a number of things that you have grown accustomed to that may put off a potential buyer.Big issues such as a leaky roof or foundation cracks should almost certainly be addressed before you consider selling, but the little things matter, too. A seller's home inspection can help you determine what is worth fixing now, and can provide an additional incentive for prospective buyers.
Clean up and depersonalize. Many sellers make the false assumption that staging their home with personal items communicates a friendly message, but this can backfire. Prospective buyers want to see themselves in this home, and seeing your family pictures and your kids toys in the corner will make that much harder. Before showings begin, remove clutter around the house and depersonalize the living spaces to wherever possible. If storage is tight, consider renting a storage unit temporarily, plan a garage sale, or do a thorough clean out of your stuff, donating what's usable and tossing the rest.
Eliminate odors. Every house has a unique smell that reflects the various activities of daily living that occur within. Do you have pets? Have you recently taken seafood cooking? Do you allow smoking inside? While you may be used to these smells, a potential buyer is almost certainly not. Keep your home well ventilated during and in between showings by opening windows and running a fan. Scented candles, linen fresheners, and a thorough cleaning of surfaces and floors will also help neutralize foul-smelling odors.
Paint walls a neutral color. Neutral wall colors are another way to help a prospective buyer visualize themselves in the home. Neutrals are not only a popular choice for living spaces, they also create a blank canvas on which a prospective buyer can build out their vision for how they'd want the home to look. If you're a fan of neon green or your daughter went through a hot pink phase, consider investing a small amount of money and giving your walls a fresh coat of a neutral-colored paint – you'll be amazed at the difference it will make.Selling a home is an exciting – if stressful – time. If you're looking to sell in 2021, the tips above will help you get the most out of the home you've lived in and loved.One of the best ways to ensure your home sells at (or above) listing price is by scheduling a seller's home inspection. This can help you determine the existing issues that are worth repairing before putting the home on the market, and offers an additional level of transparency for prospective buyers. At Towne & Country, we help home sellers and buyers in Milwaukee and surrounding communities with expert home inspection, historic home inspection, and commercial building inspection services. Give us a call today to get started.