Buying or Selling a Fixer Upper? 3 Ways to Get Started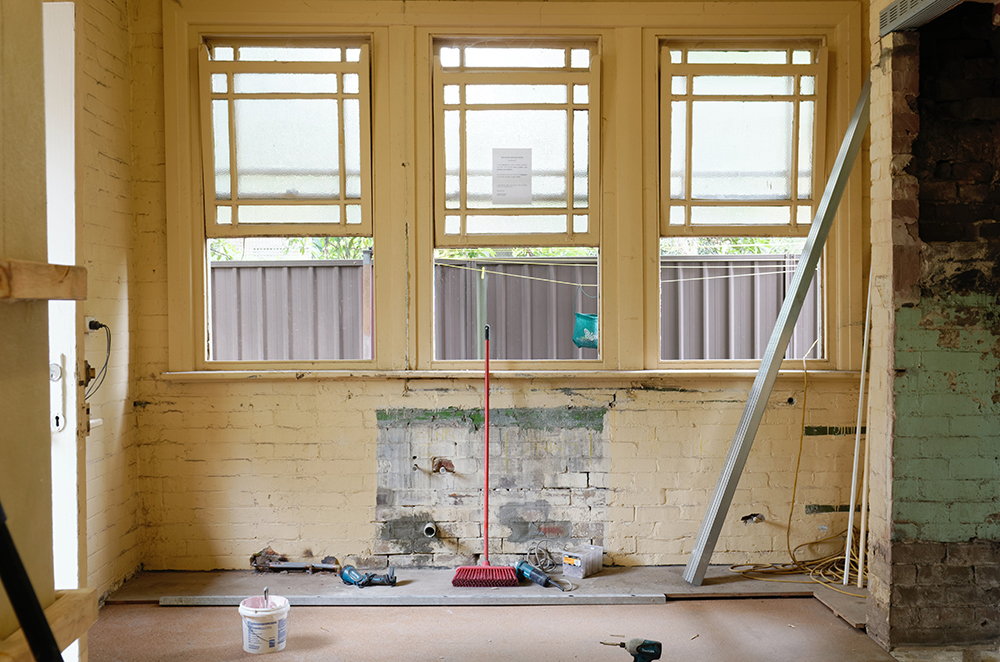 With the surging popularity of TV shows such as HGTV's hit "Fixer Upper," the market for buying and selling a home in need of some elbow grease is prime for activity. Buyers with a keen eye for potential value are looking for homes they can flip at a profit, and sellers are motivated to get a project house off their hands.
Buying or selling a fixer upper can be stressful, but there are certain things that can help the process go smoothly. If you are in the market for a fixer upper, or you are trying to sell one, read on for our top tips. And don't forget to schedule your home inspection!
Buying a Fixer Upper
Consider the complexity of repairsBy their very nature, fixer uppers are going to need some kind of repair – sometimes a significant number of them. That being said, not all repairs are created equal. For example, patching plaster walls, fixing broken windows, changing outlets or light switches, and even painting the exterior or adding a deck are relatively easy and, therefore, cheap fixes. However, replacing a HVAC system or adding central air conditioning, replacing windows throughout, or complete kitchen or bathroom remodels all require significantly more time and money. Be mindful of your budget and what you're willing to invest in repairs.
Be ready for the home inspectionWhen attending the home inspection for a potential fixer upper purchase, a number of considerations should be made. For example, a pest inspection is typically not included in a regular home inspection, but should be conducted prior to the purchase of a fixer upper. A detailed inspection of the sewer lines and roof is also advised, as these items may not be fully addressed by a home inspection but can prove to be costly repairs. Make your offer contingent on your review and approval of these inspection reports.
Consider the locationAll of the repairs and updates in the world can't make up for a bad location. If the fixer upper you're interested in is located next to a busy intersection, landfill, or other source of discomfort, it is important to seriously consider whether someone would want to purchase this home in the future at a higher asking price.
Selling a Fixer Upper
Work with an experienced agent
Fixer uppers are sometimes referred to as "as-is" properties because they are typically listed with the understanding that no major repairs will be completed prior to closing. For this reason, not all real estate agents are experienced in selling this type of property. Do some research, and make sure you work with an agent and broker agency that has experience selling as-is properties.
Tackle small repairs yourself
When it comes to selling a fixer upper, small repairs can go a long way. For example, replacing a loose doorknob on the front door can make a huge impact, as it is part of the first impression that prospective buyers will have as they enter the premises. Not all repairs are budget-friendly, but applying new caulking, a coat of paint on an interior room, or filling cracks in plaster are all examples of cheap repairs that can make a big difference in a buyer's ultimate impression of the property.
Be transparent about the work needed
Inspection amendments are typically written into any real estate transaction, meaning a buyer can choose to back out of a deal if something surprising comes to light at the home inspection.  Being upfront about the nature and scope of the work needed on your home will ensure nobody's time is wasted, and that only serious buyers progress through the selling process.

A pre-listing  inspection is a great investment if you're looking to offload a fixer upper. This will ensure you have all the information you need on what the buyer can expect to fix and can decide if you want to take care of any of these items before putting the home on the market.

At Towne & Country, we help buyers and sellers in Milwaukee and surrounding communities with expert home inspections, historic home inspections, seller inspections, and more. Give us a call today to get started.