Selling in Spring? Now's the Time for a Pre-listing Inspection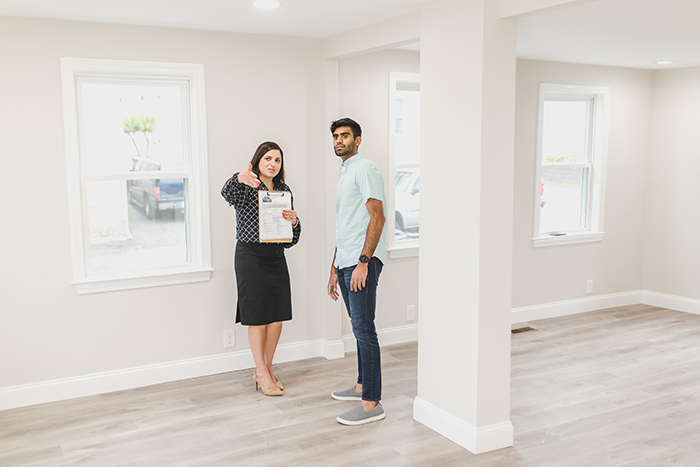 If you're getting ready to sell your home next year, there are things you should start doing now to ensure you get a great price and your home is ready to move. One of the best things you can do is schedule a pre-listing home inspection. Now, we know what you might be thinking: why would I need to get an inspection when the buyer will get one anyway? Read on for more information about why a pre-listing inspection is a great idea.
If you're looking for a reputable company to help with a pre-listing inspection, call Towne & Country. We are the go-to Milwaukee home inspector for buyers and sellers across the region. Keep reading for more info on pre-listing inspections and call us today to get started.
The Busiest Season for Home Sales
Spring has long been considered the best time of year to buy or sell a home. The weather is getting warmer, the days are getting longer, and everyone is feeling more optimistic after a long winter. Additionally, families with children in school often look to buy a new home in spring or early summer to avoid too much disruption to their children's school schedule. As a result, spring is typically the busiest season for real estate agents.
If you're thinking of putting your home on the market, it's important to start preparing early. Begin by decluttering your living space and making any necessary repairs. Then, take some time to stage your home in a way that will appeal to potential buyers. You should also consider scheduling a pre-listing home inspection to uncover any hidden issues before you put your house on the market. With a little bit of effort, you can ensure that your home makes a great first impression and stands out from the competition.
Why Consider a Pre-listing Inspection?
Putting your home on the market can be a stressful experience. In addition to finding a new place to live, you also have to worry about getting the best possible price for your home. One way to help ensure a successful sale is to schedule a pre-listing inspection. This type of inspection is conducted by a professional inspector before you list your home for sale and is designed to help identify any potential problems with your home. In some cases, such as with major defects, the inspection may even be required by law. By identifying potential problems in advance, you can make the necessary repairs or disclosures before putting your home on the market. As a result, a pre-listing inspection can help you avoid any last-minute surprises and maximize the chances of a successful sale.
What is Covered During a Pre-listing Inspection?
A pre-listing inspection is a thorough examination of your home, from the roof to the foundation. The inspector will look for any signs of damage or defects, both major and minor. They will also check all of your home's systems, including the electrical, plumbing, and HVAC systems. In addition, the inspector will assess your home's energy efficiency and safety features. Once the inspection is complete, you will receive a report detailing any problems that were found. This report can be used to make repairs or price your home accordingly.
Benefits of a Pre-listing Inspection
When you're selling your home, the goal is to get the best possible price in the shortest amount of time. One way to help achieve this is by addressing any issues with the property before listing it for sale. This can range from making cosmetic repairs to fixing major problems like a leaking roof. By taking care of these things beforehand, you'll be more likely to attract buyers who are willing to pay a higher price. In addition, addressing any issues ahead of time can help to avoid delays during the selling process. Buyers will be more confident in their decision to purchase, and they won't have to worry about negotiating a lower price due to unforeseen repairs. As a result, addressing any issues ahead of time is one of the best ways to ensure a quick and successful sale.
Before you list your Milwaukee home on the market, it's important to schedule a pre-listing inspection with a professional home inspector. This will help ensure that your home is in good condition and help you avoid any potential problems that could arise during the sale. A professional Milwaukee home inspector like the team at Towne & Country will be able to identify any areas of concern and recommend any necessary repairs or improvements. Contact Towne & Country, Milwaukee's favorite home inspectors, today to schedule your pre-listing inspection!