Your Essential Historic Home Buying Checklist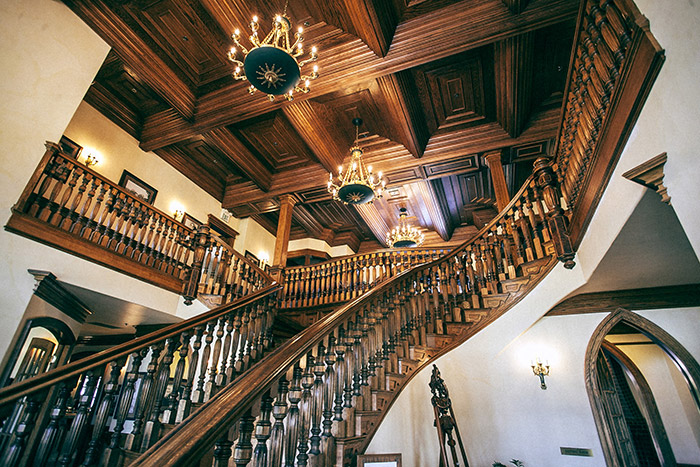 Many home buyers in Milwaukee are looking for a beautiful, charming historic home to call their own. There are many reasons why people choose to purchase these homes, from the character and charm they add to a neighborhood, to the unique features that can be found in each one. But before you start shopping for that perfect historic home, it's important to take some time to prepare for the process. In this blog post, we'll outline your Historic Home Buying Checklist – a guide of essential tips for simplifying the process and making sure you get everything you want out of your new home.
At Towne & Country Building Inspectors, we 're experts in Milwaukee historic home inspection. We've helped countless home buyers in Milwaukee navigate the process of purchasing a historic home, and we're here to help you too. Here are our top tips for simplifying the process:
Do your research. 
Before you start shopping for a historic home, it's important to do your research and figure out the style of historic home that best fits with your lifestyle and preferences. Architecture, design, and engineering changed drastically from time period to time period, so it's important to do your research and determine what features you are looking for. Once you've narrowed down your search, you can start looking for homes that fit your criteria.
In Milwaukee, the types of historic homes you'll find include Victorian, Greek Revival, Queen Anne, and more. Get to know the differences between each style so you can start your search with a clear idea of what you're looking for.
Budget for repairs and upgrades. 
One of the most important things to keep in mind when buying a historic home is that they will likely need some repairs and upgrades. Many older homes were not built with modern amenities in mind, so it's important to factor in the cost of things like electrical work, plumbing, and updating HVAC systems. Some historic homes also have features that are not up to building code and are, potentially, unsafe. An example is a home with a very steep and narrow staircase. Depending on your lifestyle and local building codes, you may need to budget for structural adjustments as well.
One of the benefits of buying a historic home is that you have the opportunity to restore it to its original glory. So, it's also a good idea to set aside money for cosmetic upgrades, like painting, flooring, and fixtures.
Connect with a home inspector who specializes in historic homes. 
If you do decide to purchase a historic home, it's important to find a home inspector with specific expertise. Any home inspector can look at  the home and point out potential problems, but only a home inspector with experience in historic homes will be able to tell you which problems are common in older homes and which ones might be cause for concern. They will know what quirks or issues to look for and may take additional time to inspect certain elements that tend to be problematic in the particular vintage style of your home. They can then provide you with a detailed report about your new home and walk you through what you should know and prepare for in terms of repairs and upgrades.
At Towne & Country Building Inspectors, Inspector Scott McLean specializes in historic home inspection. Scott has deep knowledge and experience with the particular styles of historic homes we have here in the Milwaukee region, from Victorians to bungalows and more. He has the knowledge and experience to identify potential problems that could arise, as well as recommend repairs and upgrades that will help maintain the home's value. We also offer a variety of other home inspection services, like radon testing, seller inspections, and more. Contact us today to learn more about our services