A Historic Inspector's Guide to Victorian Homes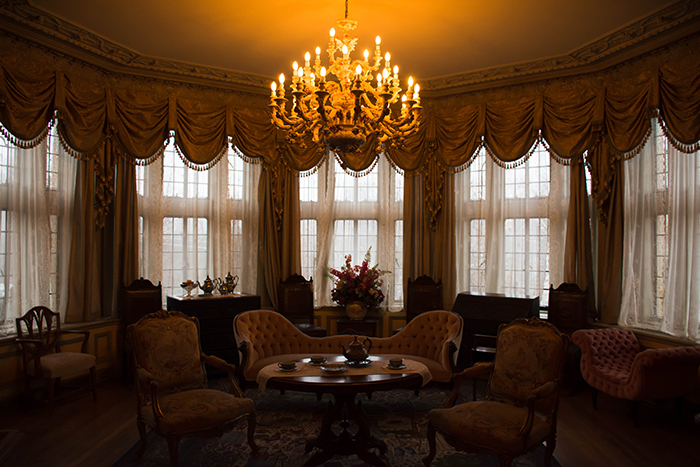 If you're searching for your dream historic home in Milwaukee, you have a lot of great styles to choose from. One of the more prevalent historic home styles in Milwaukee is the Victorian home. Victorian homes come in many different shapes and sizes, but they all share certain key features that make them unmistakably Victorian. In this blog post, we will discuss what defines a Victorian home, their history in Milwaukee, key features, and the issues a historic home inspector will look for when inspecting a Victorian home.
At Towne & Country Building Inspectors, we are Milwaukee's historic home experts. We provide expert buyer, seller, and foreclosure inspections on all styles of historic homes, as well as offering radon testing. If you're on the market for a historic home in Milwaukee, we are a great resource. Call us today with questions or to schedule your Milwaukee historic home inspection.
What is a Victorian Home?
The Victorian era is generally considered to be the time period between 1837 and 1901, which aligns with the reign of England's Queen Victoria. This was a time of great change, as the Industrial Revolution led to increased prosperity for many families. This newfound wealth led to a boom in home construction, as more and more people could afford to build their own homes. This cultural moment was so influential that it quickly spread to America, and Victorian homes are some of the best windows we have into this fascinating chapter of our history.
Victorian architecture is split into a handful of subclasses, with Gothic Revival, Italianate, and Queen Anne being some of the more popular styles we see here in the U.S. The Queen Anne style is probably what comes to mind when you think Victorian – large, multi-story homes with a highly decorative exterior, wraparound porch, and large rounded tower.
Other features common to Victorian homes include:
Bay windows
Stained glass
Steep, gabled roof
Ornate and decorative woodwork
Grand staircases
High ceilings
Nooks
Multiple stories
As you drive around Milwaukee, you can see plenty of examples of Victorian architecture. Many of the iconic "Polish flat" duplexes have Queen Anne-style exteriors with gabled roofs and three stories. Small Italianate cottages feature prominently in our neighborhoods. Even the ubiquitous Milwaukee bungalow often sports a feature or two common to Victorian architecture, like bay windows, stained glass, and decorative woodwork.
What Home Inspectors Look for in Victorian Homes
While Victorian homes are undeniably beautiful, they often come with a unique set of challenges. Historic home inspectors who are familiar with Victorian architecture will know to look for specific issues that are common in these homes.
One issue is the narrowness of doorways, hallways, and stairways. This was common in older homes as a way to save on materials, but it can be an issue for today's homeowners. It can be difficult to move modern furniture and appliances through the doorways of Victorian homes, and steep, narrow staircases can be a trip and fall hazard. Some Victorian homeowners spend a lot of money widening doorways and updating stairs.
Another potential issue is a foundation built of brick or other masonry that can no longer support the weight of a multi-story home. This can lead to cracks in the foundation or walls and ceilings. A well-maintained brick foundation is not an issue, but the cost of maintenance (or repairing a neglected foundation) can be prohibitive.
Victorian homes also often lack accessibility features like stair lifts or ramps, and most multi-story Victorian homes have the bedrooms on the upper floors. This can be a serious problem for people with mobility issues.
Another common issue in Victorian homes is outdated plumbing. Many historic homes still have lead pipes, which can pose a serious health hazard. If you're planning to purchase a Victorian home with old plumbing, you will want to factor an immediate plumbing update into your budget.
Finally, historic home inspectors will also check the chimney and roof for any potential problems. Victorian homes often have very steep roofs, which can make repairs difficult and dangerous.
If you're buying or selling a Victorian home, it's important to work with a historic home inspector who is familiar with these types of homes. At Towne & Country Building Inspectors, we have years of experience inspecting all types of historic homes in Milwaukee. Call us today to schedule your inspection.