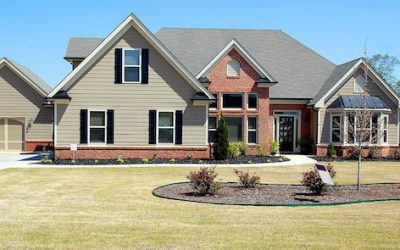 If you are thinking about selling your home, you probably have a lot of things on your mind! Is scheduling a pre-listing inspection one of them? If not, add it to your list; it is a great way to ensure the entire process of selling your home goes smoothly.
A pre-listing inspection is just what it sounds like: a home inspection conducted before you put your home on the market. You may be wondering "but doesn't the home inspection happen after an offer is made? Do I really need to spend the money on a second home inspection?" Well, you are correct: the potential buyer of your home will likely schedule a home inspection before they sign on the dotted line, but this is one of many reasons why you will want to also schedule a pre-listing inspection. As for the cost, believe us, it will be worth every penny.
Here are 5 reasons why YOU should schedule a pre-listing home inspection today
Avoid surprises in the buyer's home inspection.

No matter how long you've lived in your home and how many repairs you've made, there are likely issues that you're not aware of. This is true of new homes and

historic homes

. When a buyer schedules their home inspection before signing on the dotted line, they will probably uncover these issues and it may affect their buying decision or lead to a long negotiation process. With the knowledge you gain from a pre-listing inspection, you can decide what repairs you want to make that may smooth out the negotiation process. Ultimately, a pre-listing inspection equips you with the knowledge you need to avoid added stress during the selling process.
Price the home correctly.

What you learn during a pre-listing inspection will help you decide how you want to price your home. A home that is priced in a way that does not accurately reflect its condition will turn away potential buyers and lead to a long selling process. Incorrect pricing can also cause a potential buyer to cancel their contract based on what is found during the buyer's home inspection. Canceled contracts show up on online home searching sites and may cause other potential buyers to skip your home completely.
Potentially sell your home faster.

If you are in need of an influx of cash to put a down payment on a new home, a pre-listing inspection may help speed the selling process along. Depending on what is turned up during the pre-listing inspection, a potential buyer may choose to skip their own inspection altogether.
Easier negotiating.

The knowledge you gain about the strengths and weaknesses of your home through a pre-listing inspection will help you not only price the home right, but will give you more negotiating power. For instance, say your home needs a new furnace. If you factor the cost of that repair and are upfront about it during the selling process, the potential buyer is less likely to try and renegotiate a lower price based on this element. Alternatively, if your home has very little on the inspection report, you can go into negotiations from a real position of strength.
Better marketing.

The purpose of a home inspection is not only to tell you all the things that need to be repaired but to shine a light on the good things, too. Your pre-listing inspector can tell you positives like that your roof has a good number of years left in it or that your basement is sound and dry. These facts are great to incorporate into your home's listings and will draw in more potential buyers. You can also make your inspection report available to potential buyers as a way to build trust.
Now that you know all the ways a pre-listing inspection can help you sell your home, let's get started! At Towne & Country Home Inspectors of Milwaukee, we have decades of experience inspecting residential homes, commercial properties, historic buildings, and much more. We are here to partner with you in the process of selling your home and want to equip you with all the knowledge you need.
Looking for a reliable home inspector in Milwaukee? Give us a call to schedule your pre-listing inspection today!
https://tandcinspection.com/wp-content/uploads/2020/08/5reason-Prelisting-Home-Inspections-Milwaukee-400x250-1.jpg
250
400
admin
https://tandcinspection.com/wp-content/uploads/2020/08/tandc-logo.png
admin
2020-02-10 18:00:19
2020-08-25 06:54:45
5 Reasons a Pre-Listing Inspection is a Great Idea