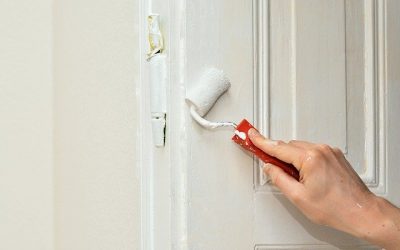 Are you thinking about selling your home? If so, you may wonder what improvements you can make now to elevate the value of your home and make it more attractive to potential buyers.
When it comes to making repairs and preparing your home to go on the market, there is no better strategy than scheduling a seller's home inspection. Here at Towne & Country home inspections, we provide expert inspection services to customers in Milwaukee, Waukesha, and surrounding communities. Read more about the benefits of a seller's home inspection here or give us a call with questions.
Here are some of our favorite tips for making your home more attractive to potential buyers. Trying to stick to a budget? Don't worry – we have suggestions at every price.
Under $100
Schedule a design consultation

.

If you are wondering what cosmetic updates to make to your home before putting it on the market, there is no better person to call than a professional interior designer. Many designers offer 1-hour consultations for under $100 and can make recommendations on paint colors, room layouts, and other ways to elevate the look and feel of your home.
Get out that paintbrush. Paint is one of the most cost-effective ways to update the look of your home. Not great with choosing colors? Always go neutral. A neutral color palette is appealing to many people and provides a blank canvass upon which a potential buyer can visualize how they would make the home their own.
Schedule an energy audit. For a nominal fee, many local utility companies will assess the energy use in your home and provide guidance on how you can cut costs and improve efficiency. An energy-efficient home is attractive to potential buyers and the money you save on utility bills can be put toward other upgrades as you prepare to list your home.


Keep your home tidy

.

This one is basically free! If you are preparing to show your home, you want it to look as clean and inviting as possible. Aside from hiring a professional to provide a deep clean (see the $200-$500 section), it is up to you to keep the home looking good throughout the showing process. Clear away clutter from surfaces, keep garbage cans empty, wash and put away dishes before a showing, and dust every day.
$100 to $200
Get rid of that popcorn ceiling

.

Looking for a relatively easy DIY project that will make a BIG difference? Get rid of that popcorn ceiling! Visit your local hardware store and ask about the supplies you need to remove a popcorn ceiling – usually, all you'll need is a softening solution and a tool to scrape away the texture. Then, throw down a tarp and get to work!

Give your landscape some love

.

An easy way to update the "curb-appeal" of your home is to freshen the landscape design. Visit a local garden center for advice on adding shrubs, flowers, and trees to elevate the natural look of your home. Studies have shown that a home with a symmetrical design is more pleasing to the eye, and adding shrubs and trees is a great way to achieve that balance without making major architectural changes.
$200 – $500
Hire a cleaning pro

. You want your home to make the best impression on a potential buyer, and making sure your home is sparkling clean is the first step. Most professional cleaning surfaces will provide a top-to-toe deep clean for under $400. If your home has carpeting, you may also consider bringing in a professional cleaner or renting a carpet shampoo machine. Then, while your home is on the market, you will just need to perform small maintenance tasks, like dusting and clearing away clutter.


Spruce up your bathroom.

You don't need to shell out for a full bathroom remodel to majorly elevate the look and feel. Remove old wallpaper and replace it with a neutral paint color or a textured finish. Replace dated light fixtures and update drawer pulls and voila! Your bathroom will feel brand new.

Add a ceiling fan

. Ceiling fans are a cost-effective way to keep your home cool in the summer months and are an easy DIY upgrade for a living room or bedroom. Add a new ceiling fan to a room or replace an outdated model with a fresh design.

$500 to $1,000
Get rid of that carpeting.

No matter how good it looks, carpeting can harbor odors and bacteria that can affect the air quality of a home. If rooms in your home are carpeted, consider replacing them with tile, laminate, or hardwood floors. Not only is this a more desirable, contemporary look, but hard floors are easier to clean and last much longer than carpet, making your home more attractive to a potential buyer.

Make smart kitchen updates

.

While a full kitchen remodel can set you back thousands of dollars, there are smaller changes you can make to your kitchen that can add tremendous value. Update the look of the kitchen by removing dated wallpaper. Choose a neutral paint color and a fresh tile backsplash. Replace cabinet and drawer pulls and outdated light fixtures. Finally, consider replacing even just one appliance with a stainless steel model. These are inexpensive changes that can make a big difference in the eyes of a potential buyer.
If you are preparing to sell your home, one of the best investments you can make is a seller's home inspection. Here at Towne & Country, we are Milwaukee's favorite home inspectors, providing top-quality services at a great value. Give us a call to get started today.
https://tandcinspection.com/wp-content/uploads/2020/08/Home-inspections-Milwaukee-400x250-1.jpg
250
400
admin
https://tandcinspection.com/wp-content/uploads/2020/08/tandc-logo.png
admin
2020-03-30 16:09:11
2020-08-25 06:54:24
Home Value Boosters at Every Price