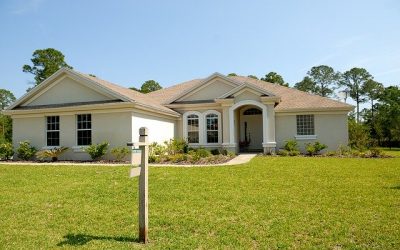 There are a lot of exciting things about buying your first home. But before you sign on the dotted line, it's time to schedule a home inspection.
The inspection is a critical step because it helps buyers like you make an informed decision about whether this home is right for you. While you may love the look and feel of a home, if the list of things that need to be repaired and replaced before it's livable is outside your budget or comfort zone, it's probably not the place for you.
Here is our handy guide for what to expect from your buyer's home inspection. If we don't answer your questions here or if you'd just like to talk to an expert, give us a call today.
What is a home inspection and why do I need one?
The main purpose of a home inspection is to review all accessible parts of a home and provide a detailed report on the condition and habitability of the home itself, including any necessary repairs.
Over the course of two to four hours, an experienced home inspector visually reviews the home top-to-bottom and you are welcome and encouraged to shadow them and ask questions. Once finished, the home inspector provides you with a significant amount of information that you can then use to decide how you want to move forward.
By getting an inspection before purchasing a home, you are arming yourself with a full picture of the true cost of the home (nope, it's not just the listing price)! Having this information allows you and your team to negotiate with the seller and come to an agreement about the items they need to repair before you will sign on the dotted line. Sometimes, buyers and sellers agree to split the cost of repairs or choose the most urgent repairs to include in the purchase agreement.
What kind of things will you look at?
A home inspector reviews everything in and outside of a home that is visible and accessible. This includes the following:
Roof (weather permitting), gutters, and downspouts
Exterior siding, trim, and soffits
Garage, garage doors, and driveway
Decks and patios
Ceilings, walls, and floors
Attic and basement
Foundation
Central heating and cooling systems
Plumbing and electrical systems
Insulation (if accessible)
Built-in appliances
Please note: inspectors normally do not look inside walls unless easily accessible, move personal items or furniture, remove snow/ice/soil, or inspect swimming pools.
It may also be necessary to call in a subject-specific inspector if the general home inspector turns up issues with wells or septic tanks. You may also consider getting a radon test, particularly if it's an older home.
What should I do once I have the report?
After the inspection, the inspector will take a day or so to write up a very detailed report on their findings. Be aware: this report may list quite a few "issues" – a lot of times anywhere from 50 to 100 things that could be repaired or addressed. However, not all of these issues will be urgent fixes or things that are critical to the habitability of the home.
It is easy to get overwhelmed when reading the report, so feel free to give us a call to talk through the findings and ask questions. While our inspectors cannot tell you what decision to make when it comes to purchasing the home, they can provide guidance on the types of issues that are important to address quickly.
You should also talk to your real estate agent about negotiating what the seller will fix before you agree to purchase the home. They can usually also provide some perspective based on their previous experiences.
Ultimately, it's important to remember that every home has flaws. What is a dealbreaker for someone else may not be a big deal for you. So talk to trusted experts before you make any quick decisions based on your home inspection report.
Your experienced local home inspector.
When it comes to scheduling your first home inspection, you want to know that the folks you're hiring have your best interest in mind. At Towne & Country, helping you make the right decision about the home you purchase is our #1 priority. Since 1996, we've been helping people just like you across southeast Wisconsin find their dream home. Give us a call today to get started.
https://tandcinspection.com/wp-content/uploads/2020/08/First-Time-Home-Buyer-Home-Inspection-Tips-400x250-1.jpg
250
400
admin
https://tandcinspection.com/wp-content/uploads/2020/08/tandc-logo.png
admin
2019-11-21 15:12:17
2020-08-25 06:55:34
First-time buyer? What to expect from a home inspection