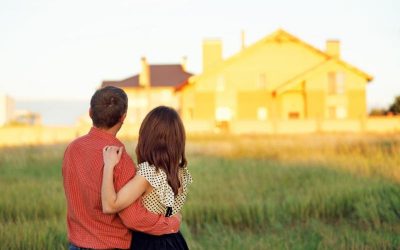 Buying a house is one of the most exciting experiences in life – you've thought long and hard about what you want and need, you've gotten approved for a loan and found a realtor, and then you find a house you love. But before you sign on the dotted line and start planning paint colors, it's time to schedule a home inspection.
A standard home inspection covers all the visible elements of a home or property, assessing their condition and where repairs may be needed. You can expect your home inspector to look at the HVAC/air conditioning, furnace or heating system, plumbing, electrical, roof and attic, ceilings, walls, windows, floors, basement, foundation, and other major elements. Then, the home inspector creates a detailed report on their findings.
A home inspection is not a pass-or-fail test. Just like every home is different, every home buyer has an ideal budget and a unique plan for how much work they want to put into a home. So, the types of necessary repairs that would cause one buyer to walk away might not be a problem for the next buyer.
In order to understand your own personal home inspection "deal breakers," you need to do some thinking and planning. Here are our tips for creating your "when to stay and when to walk away" plan:
Know what you want in a home beyond style, location, and price. Before you even start the search process, know your own dealbreakers. Are you looking for new (or newer) construction or do you dream about owning an older home with vintage charm? Do you want to look at "fixer-uppers" or do you want a home that is move-in ready? Is central air a "must" as soon as you move in, or are you ok with wall units? Are you all about an open plan? A big yard? A basement? Knowing what you want beyond the basics of style, location, and price will help your realtor guide you to homes that fit your vision, budget, and plans for the future.
Create an informed budget. You've saved for your down payment and a few cosmetic updates – so you're ready to buy a house…right? Not so fast. Any home – even new construction – will require repairs and maintenance throughout the time you own it, and it is up to you to decide how much you can afford to spend on both the initial and ongoing costs of homeownership. Beyond your monthly payment, understand how much cash you will have handy to do immediate repairs or upgrades. If your home inspection turns up serious issues like a leaky roof or basement mold, do you have the budget to fix these problems right away? The more you understand what you can and cannot afford to take on, the easier it will be to know when to move forward with the purchase and when to walk away.
Get involved with your home inspection. The most important home inspection advice we can give is to attend your home inspection and ask questions. Your home inspector should be prepared to have you join them as they move throughout the home and be able to answer questions and point out important points along the way. Not only will attending your home inspection help you get familiar with the location of important elements of your home, but it will also give you a chance to speak in person about the condition of elements of the home and pick the home inspector's brain about your options.
Know that there are always other fish in the sea. Once you know your deal breakers, you are in a great place to make an informed decision on when it's time to walk away from a home. However, that doesn't mean it will be easy to say no to a home you've fallen in love with. As you move forward in your home search, know that the market is always changing and there are new homes put up for sale every day. By taking your time and understanding your deal breakers, you can ensure you'll end up in the right home for you and your family.
A home inspector cannot tell you whether or not to buy a home – that is a big decision and one you must make after considering a number of factors that are important to you. The results of a home inspection will equip you with the information you need to make the best decision about whether or not to move forward with purchasing the home.
Looking for a reliable, professional, and experienced home inspector in Milwaukee? Here at Towne & Country, we have more than 20 years of experience helping local people like you make informed property investments. Give us a call with questions or to book your home inspection today.
https://tandcinspection.com/wp-content/uploads/2020/08/Landscape-Inspection-400x250-1.jpg
250
400
admin
https://tandcinspection.com/wp-content/uploads/2020/08/tandc-logo.png
admin
2019-08-26 14:04:17
2020-08-25 06:56:11
Home Inspection "Deal Breakers" – When to Stay and When to Walk Away